Sas-pe ekh chej, laki daj, lako dad, thaj lake shtar phralja. Ando ekh gunjo, dombojune, ando ehk vesh baro, traji'ile. Ando o vesh, sas ekh lovach barvalo thaj o chajako yilo vo chordjas'as, de late kan nas-das.

Sako djes thaj sako ratji po les voj roveljas.

Leste te vorbil voj zumeljas….
I am asking Romani & non-Romani alike to help us get this show cancelled before it even airs. 

TLC has created a spin-off version of their series, "My Big Fat American Gypsy Wedding" called "Gypsy Sisters". It features the two most outlandish & controversial women of the entire series.

These women are not part of any Romanichal community.
These women are making money & a holy show of the Romanichal because they merely have "ancestry". 
They in no way represent Romani or Romanichal culture.

I would love to see Romani, Romany & Gadje alike stand up for the American Romanichal community. Let's put aside our differences & fight for fair & just representation in the media. 

Please, tell TLC how racist this show is.
 
Lawen Mohtadi, born in 1978, is a Swedish journalist with Kurdish heritage. Her parents came to Sweden as political refugees. She had worked as a freelance reported at SR, as well as at a number of newspapers. She was the editor in chief for the culture magazine Bag between June 2008 and March 2011.
 In 2003 she was named "Media Rookie of the Year" and rewarded with 25,000 kronor of Swedish journals. Now she has written the book on Katarina Taikon, which has become highly acclaimed.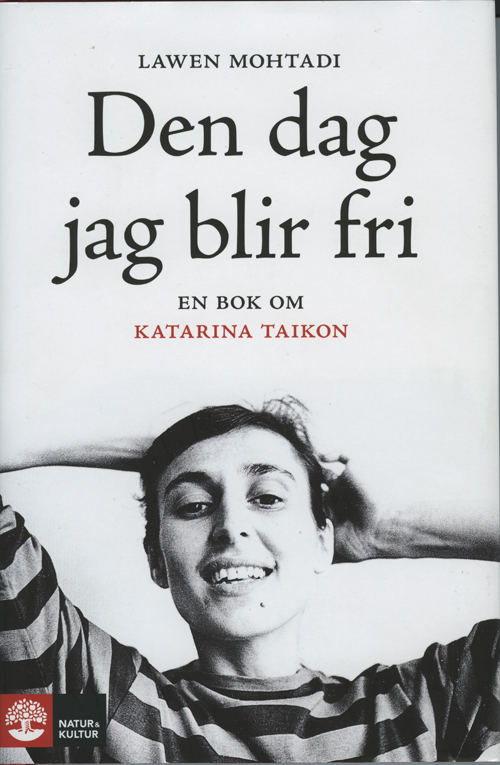 Lawen talked about how she first got the idea to write "Den dag jag blir fri" (The day I become free), a book about Katarina Taikon, at the book's release at the Södra Theatre in Stockholm.
"It was in 2005 that I went down in SR's library and saw a book cover with Katarina's photo. The book is, among other things, the battle with Ivar Lo Johansson. After I had seen the photo, I was hooked. I discovered that there was nothing written about Katarina and made contact with Rosa Taikon, her sister."
When the book "Zigenare" (Gypsies) came out in 1963, it lead to a big debate.
"Katarina clearly described the Romas' situation in Sweden who even now continue to live in camps and are not allowed to go to school."
Katarina also wrote in the book about Ivar Lo Johansson who met and interviewed Roma.
"She criticised him for his view of Roma, which looked at Roma as an exotic element in Sweden, something she absolutely could not agree with. The book got a big impact mostly because she criticised one of Sweden's most famous writers."
Lawen soon realised that she had to start her research from scratch.
"My resources were Rosa Taikon, her family and close friends. Talking with them about what happened 50 years ago brought up strong emotions."
She draws a parallel with Martin Luther King.
"There was both happiness and frustration in Katarina's life and work. Many times it was both brutal and hard. In 1964, she met Martin Luther King. Her work was in its constructing phase then."
The questions that Katarin drew were on schooling and housing issues.
"At the time, Roma lived in camps. She was about to empty them and obtain flats for the Roma. I knew that this was a story of discrimination, but I had no idea the wave of antipathy that came when the Roma began moving into the flats in the 60s, a time when welfare was abundant, but not for Roma. It was not evident that all men would be part of the wellfare committee.
Although Katarina originally sympathised with the Social Democrats, she later left them.
"She was disappointed in how they discriminated against Roma. In the late 60s, she criticised the Social Democrats in the strongest terms."
Lawen believed that Katarina had been very important for the Romas' situation in Sweden, especially in terms of housing and school issues. She also raised Roma on the political agenda and made them visible in the social arena.
"She made the Roma visible for the first time. There is only one Katarina Taikon, but there are many who are inspired by her work, myself for example. The book on Katarina."
Comments made by Zsolt Bayer, Confidant and personal friend of Hungarian Prime Minister Viktor Orbán.

(…) The majority of Gypsies is not suited to living in community. Not suited to live amongst humans. These Gypsies are animals, and behave like animals. They immediately want to copulate/fuck with anybody they see. When they encounter resistance they murder.
A founding member of Hungary's governing Fidesz party has been sharply criticized for writing a newspaper column that contained offensive remarks about the nation's Roma minority.

Writing about a New Year's Eve bar fight in which several people were seriously injured and some of the attackers were reportedly Roma, the journalist Zsolt Bayer said "a significant part of the Roma are unfit for coexistence. They are not fit to live among people. These Roma are animals and they behave like animals."

Bayer's commentary in Saturday's Magyar Hirlap newspaper criticized the "politically correct Western world" for advocating tolerance and understanding of Roma, who make up around 7 percent of Hungary's 10 million people and often are among its poorest and least educated citizens. Roma also are known as Gypsies.

Justice Minister Tibor Navracsics criticized the article on Monday night.

Opposition parties said authorities must decide whether Bayer should be prosecuted for incitement against a minority and urged Fidesz to expel him. If that doesn't happen, opposition groups have called for a protest on Sunday outside Fidesz headquarters.

However, Fidesz spokeswoman Gabriella Selmeczi said at a news conference Tuesday that the party will not take a position on an opinion piece. "Zsolt Bayer wrote this article not as a politician but as a journalist, and we don't qualify the opinions of journalists," Selmeczi said.

(Source.)
When we started out making this exciting documentary about the Gypsy festival in the Camargue, the gypsies, who are one of the most persecuted people in history, were once again being threatened. President Sarkozy had offered them €300 each to leave France voluntarily. Those who declined his offer had to watch while bulldozers destroyed their homes. I had already been over in France and started work on the film so I felt outraged and at the same time a great deal of compassion for the people and characters I had come to love & trust.

If like us you value freedom, self-expression in music and dance, tribal traditions and those who live in harmony with our natural resources, then please join us. Your collaboration will result in the creation of this inspiring documentary that might help change people's perceptions of the gypsies.

While filming the pilgrimage, I became fascinated by the mysterious story of the Gypsy Saint Sarah. Following in her trail laid down by the eminent Gypsy scholar Prof Ian Hancock, I was led back through time to mediaeval India.
I can't say I like the title much, but the subject is intriguing.
From me to all of you….
Do it Romanes (Gypsy style) is about Alex, a poor teenage gypsy with incredible musical talent. Unfortunately for him, his particular gypsy tribe has a taboo against playing music for gadje (non gypsies). Throughout the story he struggles to reconcile his dreams with his cultural beliefs. The story will have humor, excitement, romance and the always powerful theme of family unity.

The film will appeal to fans of movies like Moonstruck, My Big Fat Greek Wedding, and Bend it LikeBeckham, which have a similar focus on unusual families of lesser known subcultures.
(no matter what dialect you speak, the grammar sections are REALLY useful)
Highly recommend it!
Found a website today - Romalgbt - that is (unfortunately for most of my Roma followers) in Czech and is basically a free clinic for people in the Czech Republic. They offer an ear and free counseling to anyone who needs help.

Their tagline says it all: "jsem také člověk" - I am also a person.

They have pages about coming out, places of interest, links and how to contact them. It's SUCH a great thing to see… Generally, LGBT is considered taboo (marime) by the older generations and we're not even allowed to talk about it… so this is a great development. For my Czech followers:

"Ahoj holky a kluci,

vítejte na stránkách první romské LGBT (lesbické-gay-bisexuální-transgender) poradny. Proč zrovna romské? Protože i mezi námi jsou příslušníci LGBT menšiny. V našich rodinách je ale tohle téma často tabu a kolikrát nám chybí někdo, s kým bychom si mohli normálně promluvit.
I proto jsme založili poradnu, na kterou se můžete kdykoliv anonymně a zcela bezplatně obrátit, pokud:

- řešíte svou sexuální orientaci

- bojíte se reakce rodiny

- bojíte se reakce okolí (kamarádi, spolužáci, pracovní kolektiv)

- vaše rodina už to ví a má s tím problém, včetně toho, že čelíte fyzickému nebo psychickému nátlaku

- jste obětí šikany ve škole nebo na pracovišti

- řešíte jakýkoliv jiný problém, který souvisí s LGBT tematikou

Jak nás můžete kontaktovat?

Nejlépe e-mailem na adresu uvedenou v kontaktech. Záleží na vás, jestli dáváte přednost písemné nebo osobní komunikaci. Můžete nám svůj problém popsat, anebo jen mailem poslat telefonní číslo a my se vám ozveme.

Sami jsme prožili něco podobného co možná prožíváte teď vy, tak se nestyďte a klidně se ozvěte, jsme tu pro vás."
(54# Czech Republic) Elena Gorolová: Why she kicks ass

"Everything is possible, where there is a will"

She is the spokesperson for the Group of Women Harmed by Forced Sterilization in the Czech Republic, who has broken not only Czech but also Roma gender stereotypes, by speaking out in public about her experience as a survivor of forced sterilisation and advocating for redress. Her efforts have brought this issue visible at the local, national, and international levels; and were further recognised when the Government of the Czech Republic acknowledged these harms in 2009.

She is also the 

coordinator of the Human Rights Team of the Ostrava-based nonprofit organization Vzájemné soužití (Life Together) and civil society member of the Czech Government Council for Roma Community Affairs, and is a well known speaker to the UN.

To this day, she has a bitter memory of the critical moment in the delivery room when health care workers gave her a paper to sign and said 

"Sign this or you will die."

  "No one told me what it meant, I was young," says Gorolová. Doctors sterilised her in 1990 at the age of 21. The doctors decided to sterilise her in the course of her second Caesarean delivery. Two or more Caesarean deliveries, was the most frequent reason cited as a precedent to sterilise. 
However, the women harmed by these sterilisations say the problem is that they never gave their informed consent to the surgery, nor were they given any information about sterilisation and what it really meant. Elena is one of eighty-seven (87) women who sent complaints of being forcibly sterilised to the Czech Public Defender of Rights (the ombudsman). In December 2005, in his Final Statement on this issue, the ombudsman accepted that sterilisations performed on Romani women during the communist era had been of a eugenic nature. Both his report and cases litigated by the League of Human Rights now show that illegal sterilisations have continued up until today.

"After our demonstrations, the women had to deal with many local papers writing untrue articles about them," she said. "On how they were perceived by neighbours, alleging that they owed money, or did not pay rent, or comparing the difference between the states of mind of Romani and non-Romani women when consenting to sterilization." 

But the changes they have won have been rewarding. The term "informed consent" is now a part of the vocabulary at hospitals and more women have been coming forward to share their experiences.

"The nurse told me that previously the method had been to tie the tubes, but that some women had become pregnant despite this," she said. "They didn't want any more Roma children to be 

born…I

 have experienced discrimination since I was a child…they just don't like the Roma people." 

She strives to create friendly platforms for communication between Roma and non-Roma in Ostrav, and to improve the living conditions of families in need.  

On the occasion of 

Elena Gorolová's

 presentation in the 

UN 

Committee on 17th August, the Human Rights Team at 

Life Together

 organised two significant events: a peaceful meeting in Ostrava and an opening ceremony at the Brno-based 

Museum of Romani Culture

.
Page from the "Kur'ani: Irame ki Romane Chib"

~ Muharem Serbezovski (2005, Sarajevo)

(Qu'ran written in Romanes and Arabic, so beautiful)
In every single dialect of Rromanes, the Romani language, there is a word specifically for those outside of our ethnicity; gadje, gadže, gažhe, gaujer, gage, gorger, gorgio, etc..

It is speculated that this word came into being from a Prakrit term meaning "civilian", suggesting that at least part of our diasporic group was somehow militarily involved.
This is mere speculation, though, and is not based in concrete facts.

The term, "gadje", and any derivations that exist in other dialects simply mean "non-Romani people".

"Gadji" means "non-Romani woman".
"Gadjo" means "non-Romani man".
"Rakle", or "raklja" mean "non-Romani children".

These words have one meaning & one meaning only: not Romani.

They are in no way inherently derogatory.
Saying "gadje" is no different than saying "non-Romani". "Gadje" is just the word we use in Rromanes. It is no different than using "nem Rroma", "nicht Rromani", "ne Rromu", "non-Romani".
We just have a single term for those outside of our ethnicity in our own language.

That being said, people who do not speak Rromanes, people who are not ethnically Romani, should not use "gadje" or any other forms of the word.
You should refer to yourself & others outside of our ethnicity as "non-Romani", or whatever the term is that exists in your language.

Maybe you know a Romani person who is okay with you referring to yourself as "gadje", but you should only use this term when speaking with that individual.
Otherwise, you are bastardizing, or appropriating a word from our language.
This word is not yours; it is ours. 

I do not know exactly what it is that frightens people about this word.
No, we will not stop speaking our own language simply because it makes you uncomfortable.

Most Romani on here, or on other forums only use "gadje" amongst each other.
We have found ourselves in a predicament where this word is either stolen from us & used by non-Romani, or that we are chastised for using a word that comes from our language.
Many times, when we post in English, we will use non-Romani because that is the only English translation of the term.

If we want to insult you, "gadje" is not the term we would use.
We have our own swear words & our own insults that we are not shy about throwing around.
"Gadje" is not one of those words.

The only arguments I have heard against the word are from ill-informed non-Romani who wrongly think this word is a slur, or from those who can only claim Romani "ancestry" & do not quite understand what it means to have people tell you that you cannot speak your own language.


If you are non-Romani; do not use "gadje" to refer to yourself unless you are speaking with a Romani person who is okay with your using it.

If you are non-Romani; do not ask us to stop speaking our own language because you have a misunderstanding of a term that we use.
Romany Gilla - Romany Song